From Our Clients:
---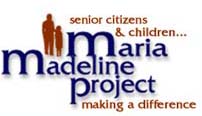 "I made the acquaintance of Marc Funaro, President, Advantex Technical Consulting, at a time our company was in its infancy. Our web site was -and remains- central to our package of services. We had just experienced a rather distasteful circumstance with a development company, which delivered a product with countless bugs and no commitment to addressing our concerns without additional payment. Advantex Technical Consulting quickly corrected these shortcomings.

Since then, Advantex has completely re-written our web site code, rendering disturbing error messages a long ago memory. Advantex has assisted us in developing improved interactive activities for senior citizens and children enjoying www.mariamadeline.com. Its work is consistently delivered without error. Its code is tight. Advantex now hosts our web site. Its service is a pleasure. We've gone through two former hosting companies, in which we often held our collective breath regarding whether our web site would be fully functional. This anxiety is gone. Our product must work around the clock. In Advantex, we've found certainly it will. Whether it be web site development or hosting services, Advantex is a winner...our winner!"
Tony Fama, President
Maria-Madeline Project, Inc.
24630 Scotia Blvd.
Oak Park, Michigan 48237
(Phone) 248-398-6438
(Fax) 248-692-0391
www.mariamadeline.com
---

"We had a vision that... Advantex made a reality a couple of years ago. We own Computer Dating USA.Com, which has now over 10,000 members and growing on a daily basis.
Our's is a complicated site and we are not "tech" people by any means. Advantex built our site so WE can manage it. Advantex are the only ones we trust with our site. Emails are returned in a timely manner, they are honest, stand behind their work and -- most importantly -- they take pride in their products.
Marc and Advantex are the best we've found. I highly recommend them to anyone."
Duane Palmiter
Computer Dating USA

---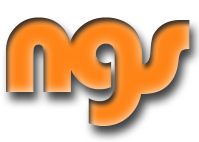 "Advantex LLC made the creation and maintenance of our web site easy and affordable. I always enjoy working with people who do what they say they're going to do; Advantex LLC does that, and does it efficiently."
Tom Rasely, Director
Norwich Guitar School
---